Weekly TV Guide unveiled the lineup for its new issue.
The cast of Given – Masatomo Nakazawa, Takuya Eguchi and Shintaro Asanuma – are featured on Weekly TV Guide's May 15, 2020 issue, set to hit stores on 07/05/2020.
He was interviewed for the magazine's Rensai ☆ Koisuru VOICE! corner about the upcoming Given movie.
A behind the scenes photo is out.
/
絶好調★週刊TVガイド #声優 連載「#恋するVoice!」
第46回(5/15号)は5/7(木)発売!!※5/3(日)5/4(月)発売地域も
\

「映画 ギヴン」ご出演の #中澤まさとも さん&#江口拓也 さん&#浅沼晋太郎 さんが登場🎶
サイン色紙もプレゼント🎁@given_anime @masatomo_ @egutakuya #ギヴン #TVガイド pic.twitter.com/Is9iTXHdN1

— 週刊TVガイド (@weekly_tvguide) May 2, 2020
Weekly TV Guide May 15, 2020 is available for purchase at CDJAPAN.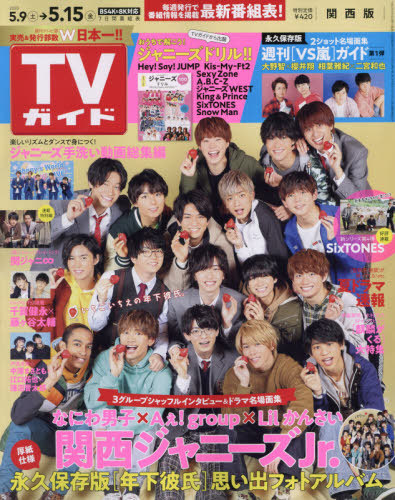 Tokyo News Service