Tsukipro unveiled details on Ruka Nadumi's newest entry in the 2nd bi-color series.
Nadumi Ruka-morganite×peridot- (名積ルカ-morganite×peridot-) is scheduled to be released on 27/03/2020.
The cover art is the following:
This release is going to feature the solo track In the World and a duet track titled Heartbeat.
Ruka Nadumi (Keisuke Komoto) and Yuma Shirase (CV: Shun Horie) are featured in this release.
More details on this entry are going to be unveiled in the upcoming weeks.
Nadumi Ruka-morganite×peridot- is available for pre-order at CDJAPAN.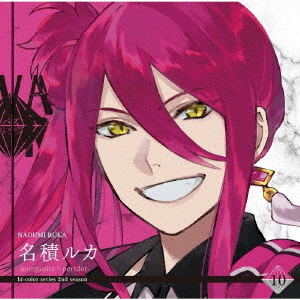 Ruka Nadumi (Keisuke Komoto) & Yuma Shirase (Shun Horie)
Source: VAZZROCK official website / Official twitter account