If there's something that Idolish 7's fans are excited for is the release of TRIGGER's first album. The unit consisting of Wataru Hatano, Takuya Sato and Soma Saito are the first ones in the franchise to ever release an album. Today, Japanese news outlet Nijimen unveiled some interesting info related with this release.
TRIGGER's music video (for a yet untitled title track) is going to be broadcasted on outdoor screens in Japan. But the news doesn't end here. Fans will get to listen to a new song before anyone else but for that they need to gather on 20/08 at 10 a.m if they want to catch that unique broadcast.
Remember that TRIGGER's album is scheduled to be released in September hence the fact that the music video will only be shown once. The music video is produced by studio BONES, animation studio that has worked previously for the franchise for Idolish 7's "MEMORiES MELODiES".
The unit's first album is still untitled. Despite the lack of title, the album is scheduled to be released on 20/09/2017, available in three editions: regular, limited and deluxe (limited edition).
The album will include a total of 11 tracks, it's rumored that previous tracks like "Secret Night" and "Last Dimension" will make the cut and be featured on this release.
The contents for each edition are the following:
Regular: CD Only
Limited: CD + sleeve case + designed cover + photobook
Deluxe: CD + box + designed cover + photobook + original necklace + original scarf
More details about this release will be unveiled in the upcoming weeks.
TRIGGER's first album is available for pre-order on CDJAPAN for all overseas fans.
TRIGGER [Ten Kujo (Soma Saito), Gaku Yaotome (Wataru Hatano), Ryunosuke Tsunashi (Takuya Sato)]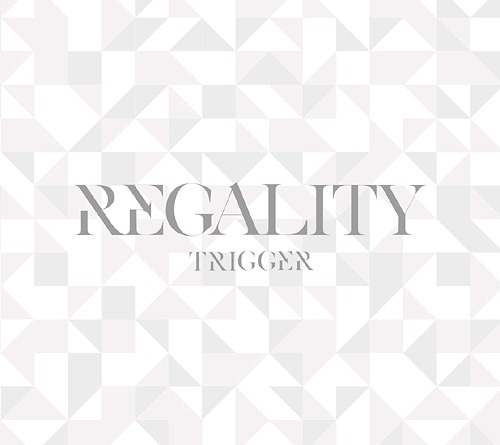 TRIGGER [Ten Kujo (Soma Saito), Gaku Yaotome (Wataru Hatano), Ryunosuke Tsunashi (Takuya Sato)]
TRIGGER [Ten Kujo (Soma Saito), Gaku Yaotome (Wataru Hatano), Ryunosuke Tsunashi (Takuya Sato)]
SOURCE: Nijimen