TRIGGER released today the music video for "DAYBREAK INTERLUDE".
DAYBREAK INTERLUDE is the music video that was unveiled through a special outdoor one-time event back in August. Fans can now watch it on youtube.
https://www.youtube.com/watch?v=MxcvFfw-moM&feature=youtu.be
Studio BONES (Darker than Black, NO.6, Soul Eater) animated this music video.
"REGALITY" is scheduled to be released on 20/09/2017, available in three editions: regular, limited and deluxe.
The cover art is the following for each edition:
The tracklist is the following:
1. SECRET NIGHT
2. NATSU☆しようぜ!
3. Last Dimension〜引き金をひくのは誰だ〜
4. 願いはShine On The Sea
5. Leopard Eyes
6. DAYBREAK INTERLUDE [title track]
7. Riskyな彼女 (Takuya Sato solo)
8. 幸せでいて (Wataru Hatano solo)
9. U COMPLETE ME (Soma Saito solo)
10. In the meantime
11. DESTINY

Lantis released a digest video with a snippet to the new song and its music video.
The contents for each edition are the following:
Regular: CD Only
Limited: CD + sleeve case + designed cover + photobook
Deluxe: CD + box + designed cover + photobook + original necklace + original scarf
"REGALITY" is available for pre-order on CDJAPAN for all overseas fans.
TRIGGER [Ten Kujo (Soma Saito), Gaku Yaotome (Wataru Hatano), Ryunosuke Tsunashi (Takuya Sato)]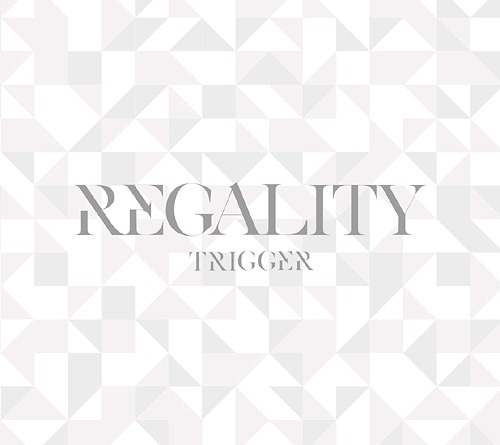 TRIGGER [Ten Kujo (Soma Saito), Gaku Yaotome (Wataru Hatano), Ryunosuke Tsunashi (Takuya Sato)]
TRIGGER [Ten Kujo (Soma Saito), Gaku Yaotome (Wataru Hatano), Ryunosuke Tsunashi (Takuya Sato)]
SOURCE: Idolish 7 official website / Idolish7 official twitter account