TRIGGER, unit consisting of Wataru Hatano, Takuya Sato and Soma Saito, are set to make their comeback in the third quarter of 2017.
The idolish7 unit has been inactive for the past couple of months but news about the unit being working on their first full album were announced earlier this week at a special event.
The unit's first album is still untitled. Despite the lack of title, the album is already scheduled to be released on 20/09/2017, available in three editions: regular, limited and deluxe (limited edition).
The album will include a total of 11 tracks, it's rumored that previous tracks like "Secret Night" and "Last Dimension" will make the cut and be featured on this release.
The contents for each edition are the following:
Regular: CD Only
Limited: CD + sleeve case + designed cover + photobook
Deluxe: CD + box + designed cover + photobook + original necklace + original scarf
More details about this release will be unveiled in the upcoming months.
TRIGGER's first album is already available for pre-order on CDJAPAN for all overseas fans.
TRIGGER [Ten Kujo (Soma Saito), Gaku Yaotome (Wataru Hatano), Ryunosuke Tsunashi (Takuya Sato)]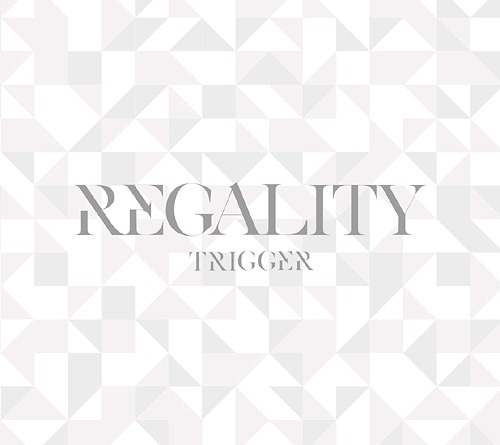 TRIGGER [Ten Kujo (Soma Saito), Gaku Yaotome (Wataru Hatano), Ryunosuke Tsunashi (Takuya Sato)]
TRIGGER [Ten Kujo (Soma Saito), Gaku Yaotome (Wataru Hatano), Ryunosuke Tsunashi (Takuya Sato)]
SOURCE: Idolish7 official website