Lantis has uploaded a digest video for Takuma Terashima's new album "REBOOT", set to be released in just a few days.
As everyone already knows, "REBOOT" is scheduled to be released on 22/03/2017, available in one edition (CD + DVD).
The cover art is the following:
All the lyrics on this album are penned by Terashima. You can check the digest video released a couple of days agor for a better look on the whole album.
The complete tracklist is the following:
1 overture III (INST)
2 evolve
3 sunlight avenue
4 life goes on
5 kaleido phantom
6 INNER STAR
7 interlude III (INST)
8 climber
9 0+1
10 flow
11 tiny adventure
12 landscape
A snippet of the music video for "evolve" is also up on Lantis' official youtube channel.
This album comes in a CD + DVD format. The DVD counts with the music video and making of "evolve".
"REBOOT" is available for purchase on CDJAPAN for all overseas fans.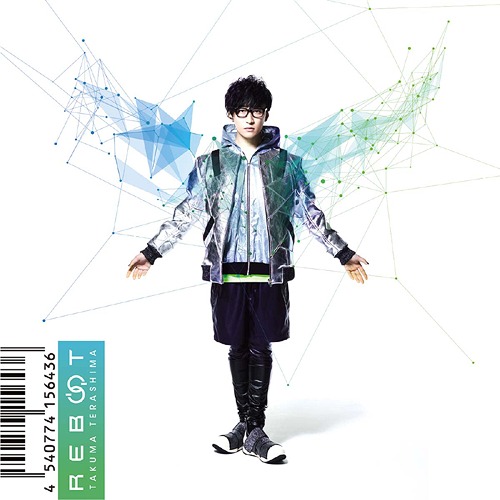 Takuma Terashima