Sacra Music has unveiled part of the tracklist for Soma Saito's upcoming single.
Saito's 3rd single is titled "デート" (Date) and is scheduled to be released on 20/06/2018, available in two editions: regular and limited.
He confirmed that, for this single, he has taken further control over his music having composed as well as written lyrics to all the songs included on this release. According to Saito, this release counts with three songs, ranging from "pop to cute and poisonous".
Part of the tracklist was unveiled last week. It is the following:
1 - デート (Date)
2 - レミニセンス (Reminiscence) 
3 - [TITLE TO BE ANNOUNCED]
4 - デート (Instrumental)
The contents for each edition are the following:
Regular: CD only
Limited: CD + DVD (music video) + Booklet
More details on this release will be unveiled in the upcoming months. Be on the look out for more updates from us.
On another note: a pre-listening party is already scheduled for 22/04/2018 at Animate, Sony Music and Aniplex+ stores. More details on this are going to be unveiled at a later date.
"デート" (Date) is available for pre-order on CDJAPAN.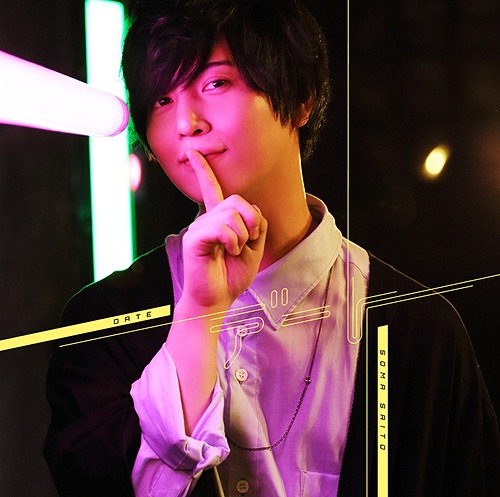 Soma Saito
Soma Saito
SOURCE: Soma Saito official website