Sacra Music unveiled the bonuses to be included with Soma Saito's "Date".
Saito's 3rd single is titled "デート" (Date) and is scheduled to be released on 20/06/2018, available in two editions: regular and limited.
The cover art is the following for each edition:
Saito has taken further control over his music. This time around he composed as well as wrote lyrics to all the songs included on this release. According to himself, this release counts with three songs, ranging from "pop to cute and poisonous".
The tracklist is the following:
1 - デート (Date)
2 - レミニセンス (Reminiscence) 
3 - C  
4 - デート (Instrumental)
"Date" was already premiered this week during "Saito Soma no Ascension Please", radio show that airs on TS ONE UNITED. Saito mentioned on the radio show that next week (on Monday), he'll premiere "Reminiscence". VPN advised for those living outside of Japan if you want to listen to any TS ONE UNITED radio show.
The contents for each edition are the following:
Regular: CD only
Limited: CD + DVD (music video) + 12 page Booklet
The bonuses are the following (per store):
[UPDATED] CDJAPAN has confirmed that pre-orders and all first-press editions (limited stock) are going to include this bromide:
A preview of the music video was released however the Sony Music has blocked viewing to overseas fans (i.e not working in European territory at all). For those that are blocked from viewing the music video there's a work around by using a VPN (however use it at your own risk).
The music video preview is the following:
Here are a couple of stills from the music video:
"デート" (Date) is available for pre-order on CDJAPAN.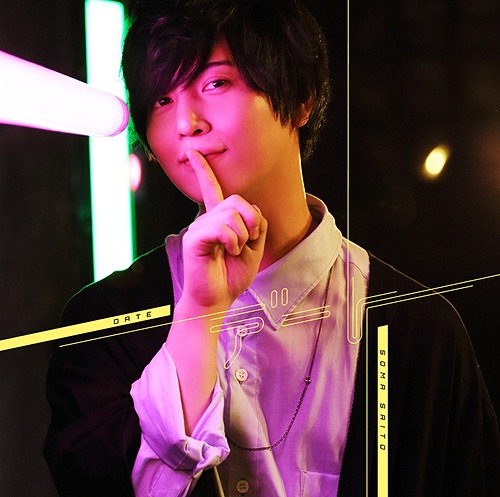 Soma Saito
Soma Saito
SOURCE: Soma Saito official website / Official twitter account