After teasing his fans for several months, Soma Saito has finally announced his comeback with a new single.
Saito, that debuted last year with "Fish Story", scoring his first top 10 on Oricon Daily, and setting the best record among rookie singers with two consecutive top 10 releases thanks to the critically acclaimed "Yoake wa mada/Hikari Tatsu Ame", is back with more music.
His 3rd single is titled "デート" (Date) and is scheduled to be released on 20/06/2018, available in two editions: regular and limited.
Saito announced as well that he is taking further control over his music this time around, being in charge of composing as well as writing lyrics to all the songs included on this release.
チャオ!皆さま大変お待たせしました!斉藤壮馬3rdシングル『デート』、6/20についに発売決定です!今回は全曲作詞作曲!わーいやったね!キュートでポップで毒がある、そんな3曲になっていますよ〜!詳細等はツイッターとHPで随時告知!先行試聴会もやります!よろしくお願いいたします!♡S

— 斉藤壮馬:[Official] (@SomaStaff) 30 de março de 2018
According to Saito, this release counts with three songs, raging from "pop to cute and poisonous".
The contents for each edition are the following:
Regular: CD only
Limited: CD + DVD (music video) + Booklet
More details on this release will be unveiled in the upcoming months, in the meantime, look out for more updates from us.
On another note: a pre-listening party is already scheduled for 22/04/2018 at Animate, Sony Music and Aniplex+ stores. More details on this are going to be unveiled at a later date.
"デート" (Date) is already available for pre-order on CDJAPAN.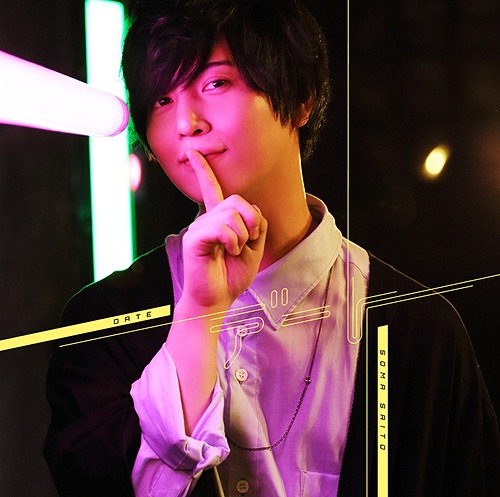 Soma Saito
Soma Saito
SOURCE: Soma Saito official twitter account / Soma Saito official website