Seiyuu Grandprix updated details on Tomoaki Maeno's new photobook.
前野智昭フォトブック まえののえま‐声叶‐ (Maeno Tomoaki Photobook Maeno no ema – Koe Kano) is scheduled to be released on 26/10/2019.
The photobook is going to feature a compilation of Maeno's entries for his monthly corner, of the same name, on Seiyuu Grandprix. It will also feature never-before-seen photos.
The cover is the following:
Previews are out.
Samples of the bonuses included with the photobook were released. Those are the following per store:
Animate
Gamers
The photobook counts with 160 pages of content.
Maeno no ema is available for pre-order at CDJAPAN.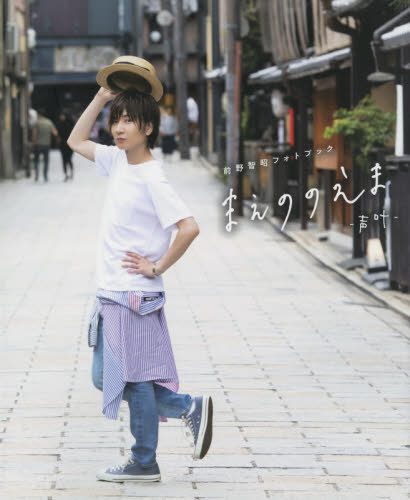 Tomoaki Maeno
Source: Seigura