A new 2D music franchise makes its way to the stage. Welcome PERFECTION NOISE, a franchise that aims at being the talk in town.
Introduction
PERFECTION NOISE is the name of the newest franchise by TEAM Entertainment – creators behind the popular DIG-ROCK franchise. It is part of the recently announced new TEAM Entertainment sub-label, Spica.
Just like DIG-ROCK, this franchise is going to release drama + music CDs however, unlike DIG-ROCK, this is going to be a more eclectic franchise and drama parts in drama CDs are actually going to be "situation" driven.
PERFECTION NOISE so far counts with one group in its roster, NOISE NOVA.
NOISE NOVA
According to TEAM Entertainment, the franchise's main group, NOISE NOVA, is well versed in EDM, rock, hip-hop and ballads.
The group has a double-center formation that takes advantage of the faces of the group and powerful vocalists, Narumi and Sena – the latter is also mentioned as the group's ace and dance expert.
NOISE NOVA is dubbed as a "dance and vocal unit".
The unit counts with a male seiyuu star-studded lineup.
The lineup for NOISE NOVA is the following (from left to right):
CD releases
NOISE NOVA already has 5 CDs planned for release.
The 1st release is going to depict how the members got together, how they deepened their ties, aiming to survive the entertainment world.
The solo CDs will count with: solo track + drama tracks depicting the relationship – that escalates to romance – of that member with the group's new manager – you (the listener).
In this sense, it seems that the solo CDs will follow a format similar to that in Dear Vocalist.
The dates of release and the CD titles are the following:
To celebrate the launch of the project, NOISE NOVA's debut song, True Place, was released on Animelo Mix.
The cover art is the following:
A promotional video, featuring a snippet of NOISE NOVA's debut song is out.
---
PERFECTION NOISE Episode.0 is available for pre-order at CDJAPAN.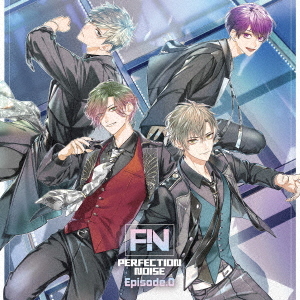 Drama CD
---
SOURCE: PERFECTION NOISE official website / B's Log
Last updated on 11/09/2020