Lagrange Point are set to make thier comeback with "Lagjuliet II", the unit's second Best Of album. With only the digest video left to unveil we take a look at all the details regarding this release.
More details under the cuff.
As well already know, "Lagjuliet II" is scheduled to be released on 25/05/2016, available in three editions: Lagrange Point, Shy and Kira.
The cover art is the following:
The tracklist counts with two new tracks 破竹の愛 and ガイドライン. Both tracks have their snippets available HERE. The complete tracklist is the following:
1.破竹の愛
2.Beautiful Phantom
3.レッドブザービート
4.愛のファタモルガーナ
5.今はGoodNight
6.愛という言葉を憎む日々が永久に続いてもオレを赦してくれ
7.惡の華
8.六十九夜
9.BLACKOUT/WHITEOUT
10.PRISONER
11.Last Chance!!!
12.Crystal Switch
13.妄想VISIONIST
14.ガイドライン
"Lagjuliet II" is already available for pre-order on CDJAPAN for all overseas fans.
LAGRANGE POINT
LAGRANGE POINT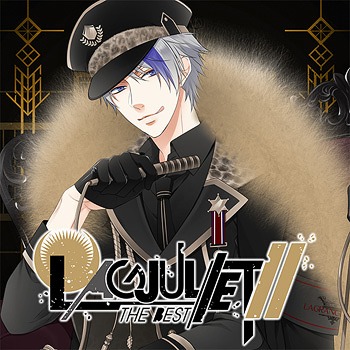 LAGRANGE POINT