Making their comeback in May, Lagrange Point are finally all set. Rejet has update the final details regarding this release. The teaser video is already out.
More details under the cuff.
As well already know, "Lagjuliet II" is scheduled to be released on 25/05/2016, available in three editions: Lagrange Point, Shy and Kira.
The cover art is the following:
The tracklist counts with two new tracks 破竹の愛 and ガイドライン. Both tracks have their snippets available HERE. The complete tracklist is the following:
1.破竹の愛
2.Beautiful Phantom
3.レッドブザービート
4.愛のファタモルガーナ
5.今はGoodNight
6.愛という言葉を憎む日々が永久に続いてもオレを赦してくれ
7.惡の華
8.六十九夜
9.BLACKOUT/WHITEOUT
10.PRISONER
11.Last Chance!!!
12.Crystal Switch
13.妄想VISIONIST
14.ガイドライン
The digest video is already available on Rejet's official youtube channel.
"Lagjuliet II" is available for pre-order on CDJAPAN for all overseas fans.
LAGRANGE POINT
LAGRANGE POINT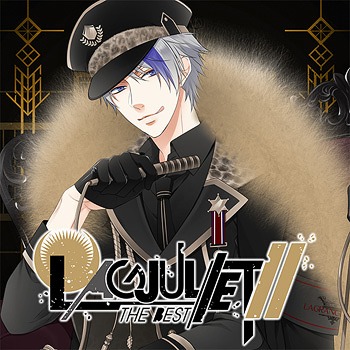 LAGRANGE POINT