After a year off the radar, one of Japan's top singers is back in the game. Kenichi Suzumura brings his 12th single "Brand New", a charming single where alternative rock meets disco, turning into one of the strongest singles released so far this year.
Album: Brand New
Label: Lantis
Release date: 18/05/16 
Genre: Alternative rock/ Pop-rock
Tracklist:
01. brand new
02. フランケンシュタイナー
Track by track analysis:
01. brand new
"brand new" brings back Suzumura's trademark alternative rock sound, letting go of his ballad sound that marked the last few releases. This track kicks off with an unusual intro using a vocoder and etheral guitar licks. With a poweful bassline at the core the track, the instrumental feels whole and rich adding the heavily bass drum oriented drums into the mix. The electric and acoustic guitars build up momentum to the chorus, leading to an emotionally strong chorus delivered flawlessly by Suzumura. The bridge is mesmerizingly beautiful, leading to a strong, clean outro. As a whole this is yet another perfect track in his repertoire, a track to listen countless times. A track that smells like Springsteen or The Killers "battle born" era. 5/5
02. フランケンシュタイナー
With funky guitar riffs and a syncopated bassline that seems that has come straight out off a 70's disco song, フランケンシュタイナー (Frankensteiner) doesn't need much time to make you want to hit the dancefloor.  Slap bass, soft synth pads, funky guitar riffs and a drum machine plus synthetic drums make this disco fever instrumental the best overall in Suzumura's repertoire so far. It's impossible to not let its energy infect you. The loungey feel the verses exude together with the powerful addicitive disco chorus are sure fine winners, adding to the flawless melodic vocal performance we get what is a song ready for this summer, an instant favorite. Vocally Suzumura was on point with this track's genre, energetic, melodic and exciting, his vocals had everything ready to grab you. This is how a disco track should be pulled off. 5/5
Final Rating:
It's good to have you back Suzumura! His never ending quality and ability to deliver exciting pop-rock tracks is still there even after such a long hiatus. Back better than ever, this hiatus seems like it was just the right thing to hone his skills as well as analysing his sound and see where he was headed. Back to his trademark alternative rock with a pinch of pop in the lyrics, Suzumura shows us an improved self in "brand new". The second track "Frankensteiner" took us on a trip to the 70's, into the disco fever and this is by far, one of the best disco tracks a seiyuu has released (Yuki Ono and Daisuke Ono, among other seiyuu have taken a try at the genre but failed miserably), managing to sound true to the genre not going overboard with it. In the end "Frankensteiner" is a top track in which energy never fades away, the right way to spell "addictive". With his trademark total control over his tone Suzumura managed to dazzle us throughout the two tracks in this single, an appetizer for what's to come next.
A strong contender for single of the year.
"Brand New" is available for purchase on CDJAPAN for all overseas fans.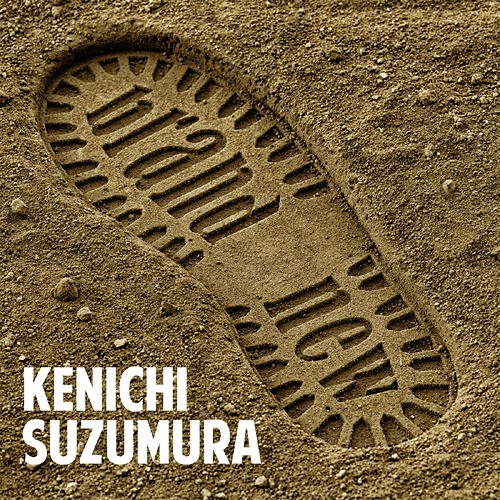 Kenichi Suzumura