The final details regarding Jun Fukuyama's comeback single are out! Pony Canyon has released the cover art and the tracklist details alongside a comment video. 
"KEEP GOING ON!" is set to be released on 15/02/2017, available in three editions: regular, CD + DVD and a special Kyonime edition (this one only sold in Japan).
The cover art is the following:
Pony Canyon has unveiled the music video snippet for the title track.
The complete tracklist is the following:
1 -「KEEP GOING ON !」
2 - ショートコント「多弁ヒーロー JUNJUN MAN」
3 - ランプジェンガ 
4 -「KEEP GOING ON !」(Inst.)
5 - ランプジェンガ(Inst.)
The contents for each edition are the following:
Regular: CD Only
Limited: CD + DVD (includes the music video for "Keep Going On!")
Kyonime: CD + DVD (Music video + making of)
To complete all the information unveiled, Fukuyama presented his fans with a comment video (featuring Takahiro Sakurai and Matsubara Shuu – Osomatsu san writer).
"Keep Going On!" is available for pre-order on CDJAPAN for all overseas fans.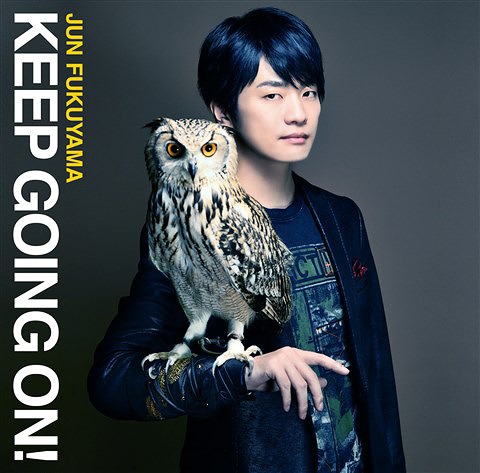 Jun Fukuyama
Jun Fukuyama
SOURCE: MOCA news