Just in! Pony Canyon has announced that Jun Fukuyama has signed with the music label and is already working on his first single.
3 years and 9 months separate Jun Fukuyama's last endeavor in the music business from his newest one. Today, Pony Canyon announced that he's back to celebrate his 20th anniversary since his debut as a seiyuu (in 2017), after changing labels.
Shifting from FlyingDog to Pony Canyon, Fukuyama already has on his repertoire four albums: Romanteki Sekai 31 (2009), Love Letters 2: Paris-shi Romanti-ku (2010), Ai o Utau! (2011) and Love Letters 3: Matsuri no Kuni de (2013).
Fukuyama is making his major debut with the single "KEEP GOING ON!".
The single is set to be released on 15/02/2017, available in three editions: regular, CD + DVD and a special Kyonime edition (this one only sold in Japan).
For this single he enlisted the help from Kuro, rapper from the veteran hip-hop trio, Homemade Kazoku, to work on the lyrics for what he promisses to be a danceable tune.
Pony Canyon has announced that the cover art for all three editions will be different.
The tracklist is partially out and is the following:
1 -「KEEP GOING ON !」
2 - ショートコント「TITLE UNDECIDED」
3 - CW「TITLE UNDECIDED」 
4 -「KEEP GOING ON !」(Inst.)
5 - CW「TITLE UNDECIDED」(Inst.)
The contents for each edition are the following:
Regular: CD Only
Limited: CD + DVD (counts with the music video for "Keep Going On!")
Kyonime: CD + DVD (Music video + making of)
More details about this release will be unveiled in the following months.
"Keep Going On!" is already available for pre-order on CDJAPAN for all overseas fans.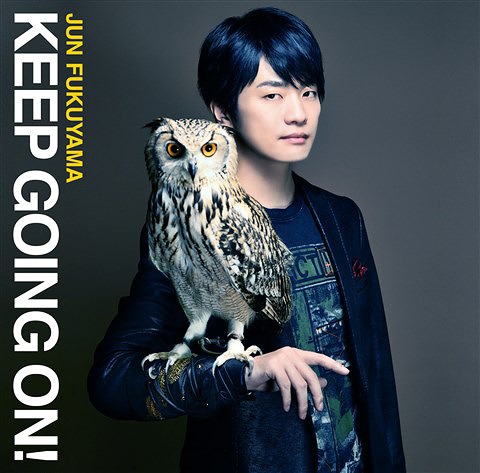 Jun Fukuyama
Jun Fukuyama
SOURCE: Pony Canyon official website