Hypnosis Mic franchise welcomes another new crew.
Another new crew was announced at Hypnosis Mic 4th live in Osaka – day 2.
Joining Ikebukuro's Buster Bros!!!, Yokohama's MAD TRIGGER CREW, Shibuya's Fling Posse, Shinjuku's Matenro, and recently announced Osaka's Dotsuitare Honpo are Nagoya's Bad Ass Temple.
Bad Ass Temple consist of Shouta Hayama, Yuki Sakakihara and Eiji Takeuchi. The 3 members attended the live.
The crew is going to release their debut single on 27/11/2019.
More details are going to be unveiled in the upcoming months.
Bad Ass Temple's 1st single is available for pre-order at CDJAPAN.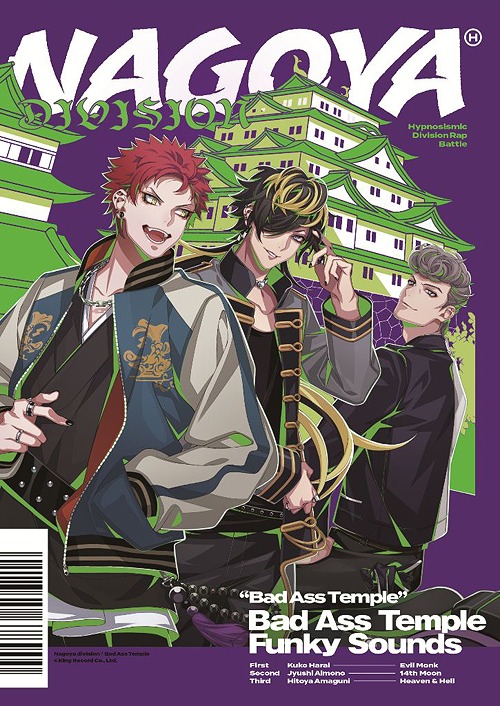 Bad Ass Temple
SOURCE: Hypnosis Mic official twitter account / Hypnosis Mic official website
Last updated on 09/09/2019