Hi!Superb released today a snippet of the music video for their debut single "Turn Into Love".
"Turn Into Love" is set to be released on 30/05/2018. The mini-album is going to be released on regular and limited editions.
The cover art is the following for each edition:
The tracklist is the following:
1.Turn Into Love
2.MugaMuchu☆Life
3.cutie,cutie
4.Turn Into Love(off vocal)
5.MugaMuchu☆Life(off vocal)
6.cutie,cutie(off vocal)
Previews to all tracks can now be found on Hi!Superb's official website – HERE.
A snippet of the music video can be found on LOVE&ART's official youtube channel.
The contents for each edition are the following:
Regular: CD only
Limited: CD + DVD (includes music video for "Turn Into Love" + making of)
On CDJAPAN the first press editions come with the following bonus:
To get to know more about this group please refer to THIS article.
Turn Into Love" is available for pre-order on CDJAPAN.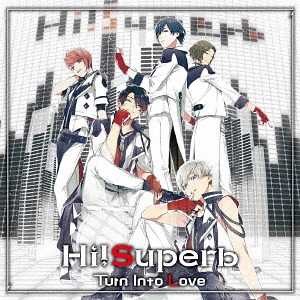 Hi!Superb
SOURCE: Hi!Superb official website / Hi!Superb official twitter account