Pre-orders for Hi!Superb's 1st full-length album are open.
Hi!Buddy!! is scheduled to be released on 17/07/2019, available in regular and limited editions.
Additional details are going to be unveiled in the upcoming months.
On another note, the group is going to hold a new live – Hi!Superb SUMMER LIVE2019 on 24/08/2019 at Zepp Tokyo.
Hi!Buddy!! is available for pre-order at CDJAPAN.
Hi!Superb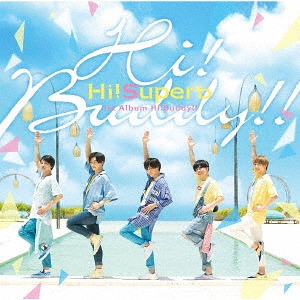 Hi!Superb
SOURCE: Hi!Superb official website