Details on the short music video, cover art and tracklist for Hi!Superb's Brave Rejection are out.
Hi!Superb's 4th single is titled Brave Rejection and is scheduled to be released on 17/04/2019, available in regular and limited editions.
The song Only One is going to be featured as the ending theme for the PS Vita otome game, Kenka Bancho 2nd Rumble!!. According to the group, their sound has changed and this time around they'll introduce rock and dance.
The cover art is the following:
The tracklist is the following:
1 - Brave Rejection
2 - Only One
3 - Brand new Hi!
4 - Dramatic Night
Previews of Brave Rejection, Only One and Dramatic Night are already available on Hi!Superb's official website (link below).
The short music video for Brave Rejection is out.
The contents for each edition are the following:
Regular: CD
Limited: CD + DVD (music video + dance + making of)
Brave Rejection is available for pre-order at CDJAPAN.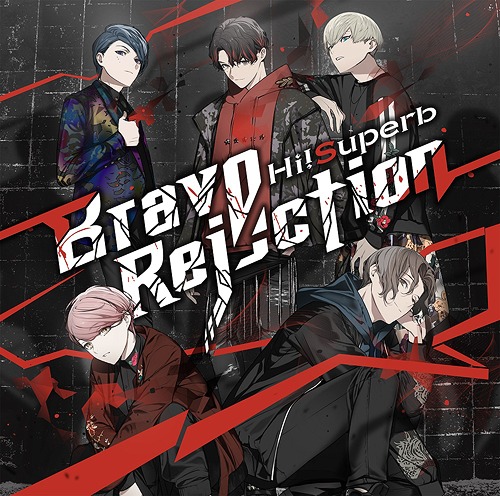 Hi!Superb
SOURCE: Hi!Superb official website