Prolific seiyuu Hiroshi Kamiya and Daisuke Ono will release a new single in November. The song "Glow my way" will be the theme song of the golden duo's radio program "Hiroshi Kamiya & Daisuke Ono Dear Girl Stories" show aired every Saturday in Japan. The single is scheduled to be released on 2013/11/20. So far there aren't details about the possible limited editions or even the covers.
So far the tracklist is the following:
1. Glow My Way
(ラジオ「神谷浩史・小野大輔のDear Girl〜Stories〜」新OPテーマ第6弾)
作詞:古屋真 作曲・編曲:野中"まさ"雄一
2. ツムギイト
(ラジオ「神谷浩史・小野大輔のDear Girl〜Stories〜」新EDテーマ第6弾)
作詞:仲智唯 作曲・編曲:岡ナオキ
3. Glow My Way(off vocal)
4. ツムギイト(off vocal)
5. TBD (is yet to be determined)
DGS is the most popular radio program in Japan. OnoD and HiroC sell out arenas for their live events regarding the program, they have one ongoing manga and one completed manga about/based on the show, several drama cd's and one album plus several singles that were featured as the show's opening and ending songs.
The duo not only is together in DGS but so far both of them have been given roles to voice characters together in some anime: Durarara, Karneval, Wagnaria, Attack on titan are some examples of anime where they played characters that were friendly with each other or got on each others' nerves, but nevertheless the duo is together even there.
They are considered to be the golden duo in Japanese seiyuu entertainment. Almost everything these guys are in is a guaranteed success. A pretty talented duo to boot and actually an interesting singing duo.
Their new single is already available for preorder in cdjapan for all overseas fans.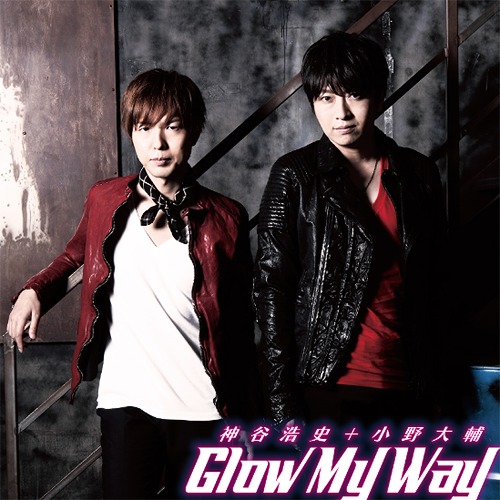 Hiroshi Kamiya, Daisuke Ono