FLOW and Granrodeo unveiled the cover art of the upcoming joint single "HOWLING".
"Howling" is scheduled to be released on 24/01/2017. The single is going to be available in three editions: regular, anime (limited pressing) and limited.
The title track is going to be  featured as the opening theme for the upcoming new season of Nanatsu no Taizai, drops in January.
The cover art is the following for each edition:
The tracklist is the following:
1. Howling
2. GLOW
3. 7-seven- (Animelo Summer Live 2017 -THE CARD-)
4. Howling -Instrumental-
5. Howling -TV Size- (anime version exclusive track)
The contents for each edition are the following:
Regular: CD only
Anime (limited pressing): CD (with extended tracklist) + anime cover art + DVD with HOWLING's music video + anime opening without credits
Limited: CD + DVD with HOWLING's recording, making of and music video
On another note: the two bands are going to embark on a joint tour in 2018. More details about it can be found HERE.
"HOWLING" is already available for pre-order on CDJAPAN for all overseas fans.
FLOW X GRANRODEO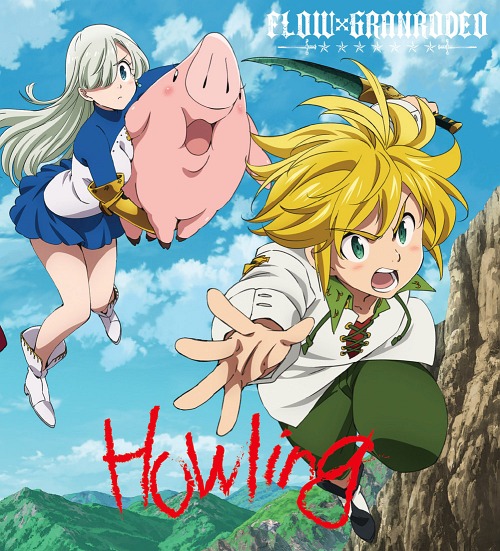 FLOW X GRANRODEO
FLOW X GRANRODEO
SOURCE: Granrodeo Official website