Announced earlier this year at the music festival "Marine Wave Super live", the duo ELEKITER ROUND 0, consisting of seiyuu Shinnosuke Tachibana and Satoshi Hino, are going to release a new mini-album later this year. There are no details so far regarding the single that will be used to promote the mini-album or the mini-album on itself, covers and tracklisting are all being kept a secret from the public so far.
What we can and know about the new mini-album is that it's already recorded and the duo is working on the promotional video for the single.
So far the duo has released four mini-albums:
2010 – 零ERφ
2012 – MARIA
2012 – Summer Snow
2013 – Forbidden Lover
The first three mini-albums have pv's released. The song "Maria" from 2012's mini-album "Maria" had the guest appearance from DABA, a project led by seiyuu Daisuke Ono that features many other seiyuu, all born in 1978, such as: Jun Fukuyama, Satoshi Hino, Shinnosuke Tachibana, Takayuki Kondo, Junji Majima and Hisayoshi Suganuma.
Marine entertainment (the label behind the duo) has revealed on their twitter account the following:
【MSWR2013おしらせ03】ELEKITER ROUND 0(日野聡さん・立花慎之介さん)5th・6thミニアルバムのPVに豪華ゲスト登場!櫻井孝宏さんです!! 続報をお楽しみに♪

— マリン・エンタテインメント@MSWR&L (@Marine_ENT) October 6, 2013
Translation: Luxury guest appearance on the PV for ELEKITER ROUND 0 (Hino Satoshi-san and Tachibana Shinnosuke-san) 5th · 6th mini album! It's Takahiro Sakurai-san!! Stay tuned for further news.
So it's official! Super seiyuu Sakurai Takahiro known for his roles as Cloud Strife (Final Fantasy VII), Yu Kanda (D.Gray-man), Claude Faustus (Kuroshitsuji II) and Suzaku Kururugi (Code Geass) between many others, will be making a guest appearance on ELEKITER ROUND 0's new pv. It'll be interesting to see him in the pv since it's a first time for him.
The pv will be released maybe next month so we're really looking forward to it. More details about the new mini-album will be released in the following weeks.
Their 4th mini-album "Forbidden Lover" released in January is available on CDJAPAN in it's two editions: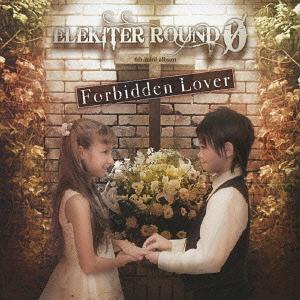 ELEKITER ROUND 0
ELEKITER ROUND 0