Bad news for all the fans of this incredibly talented duo.
ELEKITER ROUND 0, duo consisting of seiyuu Satoshi Hino and Shinnosuke Tachibana, have, earlier this year, announced that they would be releasing later this year two new mini-albums.
Earlier this week on Marine Entertainment's (the label that signed the duo) webpage it was announced that both mini-albums were pushed back: what would be their rumoured release later this Winter instead will be a release next Winter. So we'll have to wait another year until we get to hear the two new mini-albums.
We don't really know what's behind this delay but it kind of seems that the duo suffered a push back from the label.
It could be also because of both actors' schedule for example: Satoshi Hino is practically everywhere in this fall season in terms of anime roles not mentioning the otome game roles or even the drama CD's. Shinnosuke Tachibana is pretty much full of work on the otome gaming side, not that much in anime but still it takes a lot of his time. We don't know how their schedules are regarding next season since it's basically that one in which both actors are working on right now but most likely the schedule has been pretty tight and the duo hasn't got enough time to work on their project, so the most rational thing the label has to do is to hold them back for a year to make sure the result for both mini-albums is the best. Anyways it's probably for the best.
Besides this overall awful news the label has revealed a bit of details regarding both mini-albums.
ELEKITER ROUND φ 5th. Mini album (temporary title)
[Deluxe Edition]
Price:  ¥ 3,150
Benefits: DVD (PV + making of the video)
[Regular Edition]
Price: ¥ 2,100
Total of 12 songs: 4 new songs + 8 bonus tracks
ELEKITER ROUND φ 6th. Mini album (temporary title)
[Deluxe Edition]
Price: ¥ 3,150
Benefits: DVD (PV + making of the video)
[Regular Edition]
Price: ¥ 2,100
To sum up: both mini-albums are going to have pv's. One of the PV's has as a guest star: seiyuu Sakurai Takahiro. Info regarding it in a previous post HERE. The fifth mini-album will have a total of 12 songs and from those 12, 4 are new songs; the bonus tracks will probably be the solo versions of the songs in which they sing as a unit. Both mini-albums will be available in regular and deluxe editions.
No covers and no tracklists so far.
We'll be on the watch for more news regarding both releases by the duo and as soon as the news surface we'll let everyone know. So for the time being will have to keep listening to their previous albums which is not a bad thing at all.
For those who're interested in their repertoire luckily the duo has all their albums available be it at the Marine Entertainment website or on CDJAPAN so it's pretty easy to get their albums.
ELEKITER ROUND 0
ELEKITER ROUND 0
ELEKITER ROUND 0
ELEKITER ROUND 0
ELEKITER ROUND 0
ELEKITER ROUND 0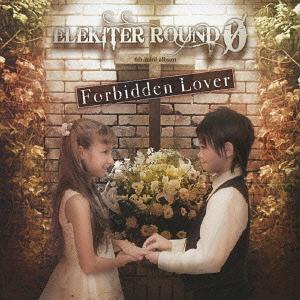 ELEKITER ROUND 0
ELEKITER ROUND 0