Lantis released the highlight medley for Daisuke Ono's upcoming mini-album, STARGAZER.
STARGAZER is scheduled to be released on 14/10/2020, available in regular and limited editions.
The cover art is the following for each edition:
The mini-album is going to include the previously released songs Deep & Holic and Dramatic as well as 3 new songs.
The complete tracklist is the following:
1 - Hello
2 - ROCKET MAN (lyrics by Daisuke Ono)
3 - UNIVERSAL GRAVITYa
4 - Firebird
5 - Deep & Holic
6 - cell "D" ~funky alien~
7 - ドラマティック
8 - Letter
9 - Dear
The highlight medley is out.
A teaser video for ROCKET MAN is out.
A short version – going up until the 1st chorus – of the music video for ROCKET MAN is out.
A behind the scenes video in the set of ROCKET MAN is out.
The contents for each edition are the following:
Regular: CD Only
Limited: CD + Blu-ray (ROCKET MAN music video + making of)
A special release event for STARGAZER is going to be held online on 04/11/2020 at 20h JST.
Only those that purchased the physical copy of the mini-album (it comes with a code and instructions to access the event) will be able to participate/watch this release event.
For more details on the event, please refer to Lantis' official website (link below).
---
On another note: OnoD recently announced the launch of his official artist YouTube channel, plus Twitter and Instagram artist accounts.
---
STARGAZER is available for pre-order at CDJAPAN.
Daisuke Ono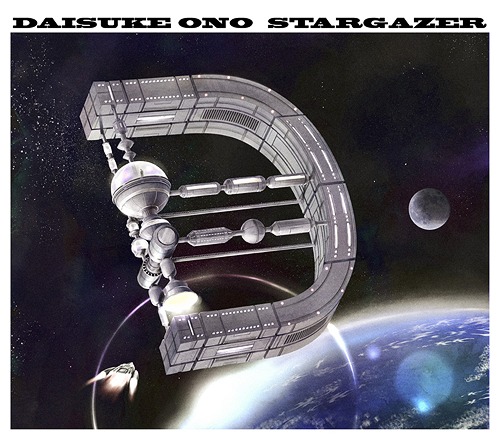 Daisuke Ono
---
Source: Lantis official website