And to keep things interesting for this summer here comes another top announcement from Lantis: Daisuke Ono not only is back with a new mini-album but has also scheduled his first solo tour.
Renowned seiyuu Daisuke Ono is back with new music after the release of "Mission D", the follow up to 2014's addictive single is titled "Doors", scheduled to be released on 01/07/2015 and available in a single edition.
With this single, OnoD is back to his solo career after a 9 month stop with both work as a seiyuu and his work in seiyuu unit D.A.T with Takuyuki Kondo.
Regarding the single: "Doors" is available in Regular version CD + DVD. The DVD comes with the promotional video.
"Doors" pre-orders on CDJAPAN comes with a first press bonus:
So far there are no information regarding the cover art, tracklist or full confirmation of the DVD contents. More details will be unveiled in the following months. Be on the lookout!
On a side note: Daisuke Ono is finally going to kick off his first solo tour. The tour titled "Unlimited Door" is scheduled to kick off in 2016 – yes, 2016 – it's a way too early announcement but we all know that when we're talking about a top seiyuu with little time left for anything else besides dubbing, these kinds of things need to scheduled ahead of time. Anyway, the tour is scheduled so far for two dates:
More details regarding the tour can be found on the tour's official page – HERE.
The pre-orders for "Doors" are already open on CDJAPAN for all overseas fans.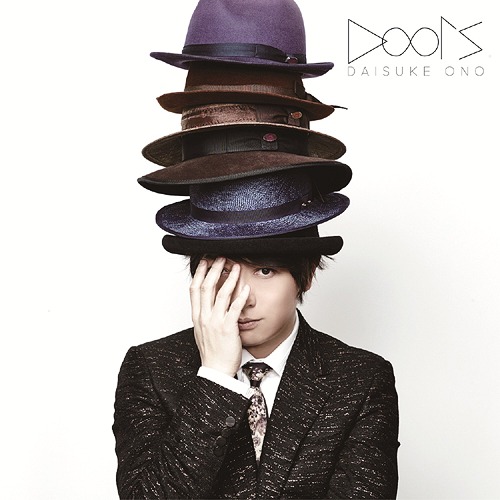 Daisuke Ono
SOURCE: Lantis.jp