A year full of hyped releases, 2013 didn't fail to impress with the quantity and quality of some seiyuu music releases. From J-Pop to J-Rock and everything in between we had a bit of everything in this year that is coming to an end.
How awesome is it to listen to our favorite seiyuu (voice actors) sing and sing so well that make us crave for more? Pretty awesome I'd say.
It's incredible how some seiyuu simply amaze us with their performances and I'm not talking exclusively regarding their voice acting, I'm also talking about their singing. There are the obvious big names in the seiyuu industry when it comes to singing: Mamoru Miyano and KISHOW are two big examples of that, whatever they sing will, most likely, sound good. Personally I'm impressed with the singing of Konishi Katsuyuki, Satoshi Hino, Shinnosuke Tachibana, Hikaru Midorikawa, Kousuke Toriumi, Takashi Kondo and Nojima Kenji (these last two will be part of another piece I'm working on so they aren't featured on this top).
Without getting too far away from the main theme I came here to write about I'd say that this year was a good one music wise: we got big releases from Mamoru Miyano, OLDCODEX, GRANRODEO and pretty good surprises like Showtaro Morikubo and Elekiter Round 0.  There were plenty of releases this year but not every single one of them made this "top", Daisuke Kishio, Feromen, Kenichi Suzumura, Daisuke Namikawa, Hiroshi Kamiya, Nobuhiko Okamoto and many others released some interesting singles/mini-albums/albums but didn't made it to this look at 2013's seiyuu music releases since I debated for a few days what were the truly relevant releases and those didn't fit what I had in mind. Now off with the best of the year.
ELEKITER ROUND O – "Forbidden Lover"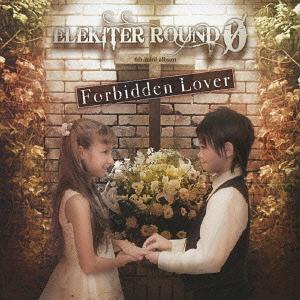 Oh man… What a mini-album! Only with a listen to the first track and I was in too deep with these guys' music. "孤独の太陽" has the funkiest bassline I've heard for a long time, the vocal track is flawless and when you get curious to see who is singing this you're surprised: Satoshi Hino and Shinnosuke Tachibana, two seiyuu known for singing incredibly well; Hino sings obviously better than Tachibana but that doesn't stop him from using his tenor skills and impress with this release. It took me one track to get addicted to this mini-album so beware of it! It's dangerous because of that sensuality in the lyrics and on their vocal work, plus when we get to the instrumental piece we're blown away by the quality. Why talk about quality? Most seiyuu releases tend to sound a bit, if not too, cheesy to say the least. The vocals may sound great but the instrumental sounds like some kid playing with a MPC and some drum machine. The instrumentals sound out of place or the arrangements are so poor that it doesn't do justice to the big seiyuu working his ass off to sing something properly.
When we listen to the individual tracks (Loveless Diva and 月夜の仮面舞踏会 ~Masquerade~) we get to listen to Hino and Tachibana's skills in a more isolated environment, their track, their lyrics and their performance. These ones don't fail to impress and make this mini-album probably one of the best.
GRANRODEO – 偏愛の輪舞曲 (henai no rondo) and "The Other self"

The hardrock giants fronted by seiyuu KISHOW brought us this year two big releases, the long awaited, over the top "Henai no Rondo" that impressed a lot of people with its eccentric sound and on the other hand "The other self" comes as GRANRODEO's best single release to date. The band got their hardrock perfectly tuned and ready to destroy everything where it is played. Hard, technical solos, speedy drums, piercing vocals and that amazing bass that completely throws everyone off in "DAWN GATE "Unfinished" make this release one of the best the year has presented us.
OLDCODEX – Rage On / the Misfit Go / WALK

OLDCODEX had it big this year, with three single releases, all featured as anime opening or ending themes the band has managed to gather even more fans than they initially had. Three strong releases some more aggressive reminiscing of the bands' first punk-rock releases and some "milder" releases with some songs having some hints of their last album "hidemind". A great year for the band led by frontman and seiyuu Tatsuhisa Suzuki and painter YORKE. in charge of the lyrics and artwork.
Mamoru Miyano – Passage
Mamoru Miyano impresses with "Passage". Never a release was so well worked out to mix eastern and western elements to perfection. "Identity" comes off as the best pop song of the year, at least in the seiyuu releases. It charted impressively on Oricon managing to stay on top 10 for some weeks which is a great feat since some of his competition are some of J-Pop 's top names.
Daisuke Ono – Up stairs  / Down stairs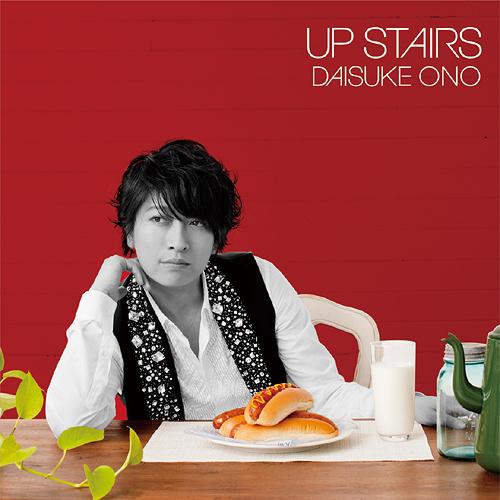 OnoD came with a double release titled "Up Stairs / Down Stairs", two sides of him but the highlight resides on "Down Stairs", the more rock oriented mini-album with two new songs and a more accurate perspective of the artist instead of the J-Pop, dancefloor oriented "Up Stairs" giving off that "pimp" vibe from OnoD, a complete fabrication by the label that some fans are fed up with. It was a pretty hyped release, well deserved for "Down Stairs" but a letdown regarding "Up Stairs". Still both mini-albums charted on Oricon on 7th and 8th place which is commendable at best.
Showtaro Morikubo – Chain Reaction

This release just blew our minds. For everyone that already knows Showtaro Morikubo maybe it wasn't as much as a surprise as it was for some people that are still unbiased regarding his music. Showtaro's heavy rock shines at its best on this single. Flawless pretty pop-rock on "Chain Reaction" and that hard, speedy, aggressive rock that Showtaro has used us to in "生存者" plus the almost reminiscing of the 80's rock "Rock-2-U". It came almost by the end of the year but certainly it is one of the best releases this year.
Anime / game focused releases:
QUARTET★NIGHT (Morikubo Showtaro, Tatsuhisa Suzuki, Maeno Tomoaki, Shouta Aoi) – ポワゾンKISS

The arrangement giants in Japan behind the music of "Uta No Prince Sama" strike again.
The long awaited, hyped and over fangirled "Poison Kiss" previewed on the anime in April made a lot of people go crazy with it. The wait was long but the heavy pop song was released in June and quickly made it to the top of Oricon charts. Sang by four talented seiyuu already with music careers this song impresses with a little snippet, of course, if you're into J-Pop with heavy hints of K-pop's electronica. Morikubo Showtaro and Tatsuhisa Suzuki show us that they can sing any genre they want and still sound incredibly good (note that these two seiyuu sing more rock oriented songs on their solo/band projects), Maeno Tomoaki is a surprise on this song showing his deeper voice to enchant everyone and Shouta Aoi is on safe territory with this song since it's his usual genre and working with ELEMENTS GARDEN is not something new for him.
ELEMENTS GARDEN know how to make tunes that will quickly get imprinted on our minds, the addictive basslines, synths and piano work are some of their trademarks making this song a must listen for every seiyuu fan in general. Go listen to it, you'll be blown away.
Hikaru Midorikawa & Kousuke Toriumi – Mr. Sadistic Night (Diabolik Lovers anime opening theme)

GOD… Just how amazing is this single track? While many people can criticize the Diabolik Lovers anime adaptation whether it's good or not there's no way in hell "Mr. Sadistic Night" comes off with bad critics. A great rock song with a powerful instrumental provided by the raging guitars, speedy double bass drums and the vocals that fit the song just fine. Hikaru Midorikawa and Kousuke Toriumi show us that not only they are la crème de la crème in voice acting but they're also two good singers fitting the genre and blowing everyone away with their performance. If there's something where the Diabolik Lovers creators (Rejet) are good is regarding the soundtracks and character songs. Mainly every character song is rock oriented to fit the sadistic lyrics and the soundtracks draw so much emotion to fit the unbearable, twisted and heartbreaking pasts behind the characters and the overall story.
Konishi Katsuyuki – とある預言者の、運命 (Reiji Sakamaki character song)

Once again Diabolik Lovers and why? Well because this time we found the best song out of the character songs released for the main characters in the game / anime. Konishi Katsuyuki is one hell of a singer I must say.
That deep voice of his and his ability to adapt the voice not sounding off key is something that for a long time, well, since the Kiniro no Corda days (we're talking about the character songs for the games and anime), has drawn me into Katsuyuki's singing. Also like most of the character songs for this game "とある預言者の、運命" takes the fierce rock approach to enrich the already rich vocals provided by Katsuyuki. I'm not going to tell much more about it since the song is so good I'd probably spend more time writing about it and well… It's almost the 31st, people have things to do and places to go. Just my personal suggestion: go check it out whether you like the game / anime is irrelevant, the song is just so good that it deserves a listen.
HE★VENS (Hikaru Midorikawa, Daisuke Ono, Tsubasa Yonaga) – HEAVENS★GATE (うたの☆プリンスさまっ♪ マジLOVE2000% Vol.6 特典CD)

How much have people hyped around and about this song? This time we have another fictional boys band coming out of anime to deliver this addictive J-Pop song. Led by seiyuu royalty, "Mr. Perfect" Hikaru Midorikawa, HE★VENS seems like your typical J-Pop boys band. With Daisuke Ono and Tsubasa Yonaga the trio is complete and ready to sing one of the most addictive songs featured on shoujo anime "Uta No Prince-Sama". The unmistakable vocals from Midorikawa (seriously, this guy has a very unique voice tone, some hate it and others love it – personally: I love it, there's some charm in his voice, especially in that deep tone he uses sometimes), the deep vocals provided by Daisuke Ono (it was predictable that he'd be casted in this anime so it wasn't that big of a surprise when his character was revealed but it's also good to listen to his deep voice) and Yonaga Tsubasa (wasn't really expecting him since "shouta" (young boy) like vocals are not really my thing – I tend to avoid a LOT these kinds of tones but it didn't turn out bad in this case), these three voices make this a strong pop song along with the pop instrumental provided by Elements Garden. All in all it's a great release.
Most anticipated releases next year
ELEKITER ROUND 0 – 5th and 6th mini-albums
Mamoru Miyano – "New order" – single
OLDCODEX – 3rd album
GRANRODEO – "「変幻自在のマジカルスター」" – single
The Hand That Feeds team wishes everyone a Happy New Year!